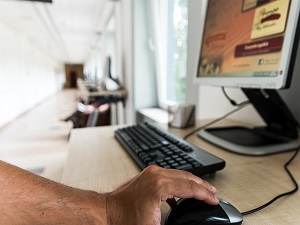 One of the most difficult tasks any company has is filling those leading edge tech positions. It can be tough to find a person who can offer the special skills required, and many companies often go months or even longer with open positions that they just can't fill. Great technology talent is out there, however, you just need to know where to look and how to attract the best tech workers to your business.
Seeking Out Candidates
There are many great technology candidates out there; you just need to know where to find them. To find great candidates you must reach out to the worlds and communities in which they gather. Sources such as Github are a great place to see what candidates can do as well as find out what their qualifications actually are.
Tech talent will usually be heavily engaged in social media, so if you want to track down some of the best brains you must engage in the various social media sites on behalf on your company in order to find great candidates for your hard to fill technology positions.
Make Your Job Postings Easy to Find
Top tech talent makes heavy use of the Internet but they also some of the most discriminating people online. As a company you must make your job listings easy to find via social media outlets such as Twitter as well as some of the leading job sites. When crafting the perfect job listing, be realistic with the job offering while presenting the job and the company in the best light possible. Be detailed about the position so that all potential talent knows exactly what you are looking for. Neither you nor your potential hire wants their time wasted, and by creating a clear job posting you can save yourself time during the interview process.
Overhaul Your Company's Image
In order to attract the best, you must not only be the best but you must always portray to the world that you are the best. However, don't embellish the truth. Potential employees will quickly discover the actual truth, and you will either not attract the talent you want, or worse, you will end up losing the people you hired, forcing you to being your search all over again.
Ask Potential Talent What They Want
While you may have already have in mind what type of compensation and benefits you plan to offer, it is a good idea to ask your potential hires what they want. While the two packages might not always match up, if you truly desire the best talent compromises can often be met which will benefit both parties in the long run. If nothing else, you will get a good idea what potential employees for that position will be looking for so you can adjust your offers accordingly.
Use Your Employees
Your employees can often be some of the most powerful advertisers of your company and brand to both potential companies and other potential employees. In many cases, your employees will know one or two people with the desired tech skills that you need. This makes them both a good source of advertising for your business as well as a good source of information for your HR department that is trying to recruit top IT talent.
While so many companies have open IT positions that they just can't seem to fill, you might think that there is a shortage of qualified people to fill them. There is some truth in this, in particular, we aren't attracting enough women into IT. However, there are in fact enough potential recruits for these positions for you to be able to secure the right person, assuming you know where to look and how to position your company as an attractive choice for the best talent. Following these steps can speed up the hiring process so you can finally fill those tough to fill tech positions with some of the best people available on the market.